Digital skills and non-formal education for illiterate adults
Nowadays, the technological advancement has provoked a radical change in the field of adult education. The introduction of technologically upgraded methods has ameliorated the quality of the educational provision, as well as the transformation of the educational procedure into a more flexible experience, tailored to the needs of the learners[i]. Upskilling learners through the development of digital competencies is supposed to be a prerequisite for the reforming of the educational methodology.
Despite the fact that numeracy and literacy are considered to be basic skills for achieving social and labor success, Information and Communication Technology has been the third most important skill, along with the before-mentioned capacities[ii] that enables the personal growth. According to Jeannette Wing and Peter J. Denning," computational thinking is a way of thinking about processes and solutions to problems that can be solved with the help of computers"[iii].  
When it comes to illiterate adults, the process of education demands the exploitation of formal and non-formal methods. There is a numerous list of existing programmes that have attempted to educate adults lacking numeracy and literacy skills, through the use of information and communication technologies. For instance, National Education Programme for Illiterate Youth and Adults through Information and Communication Technologies (or PNEBJA-TIC, its abbreviation from French), launched in 2012 by the Government of Senegal is a programme that enables the provision of literacy and everyday life skills for people who have never been to school or who have left early[iv]. Digitalization has been proved as one of the most important technological trend that enables societal transition and development. The transformative potentials of digitalization in the field of education offer many opportunities to people that seek better educational perspectives.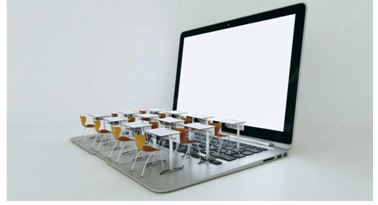 With exception to digitals skills, non-formal education may be defined as a learning methodology that promotes the organization of activities outside of the formal educational context. The main objective of providing non-formal means of education is the introduction of new ways of living as well as the acquisition of upgraded potentials that can stimulate the obtaining of individual skills and personal growth in general.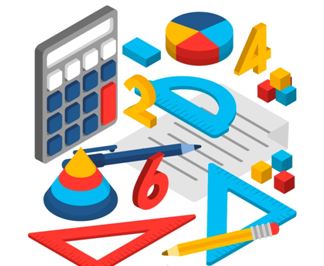 Based on the above, 'Numeric[All]' mainly prioritizes the strengthening of illiterate adults' inclusion and the improvement and extension of the supply of high-quality learning opportunities tailored to them through the development of gamified, non-formal mathematical tools, consisting components of a mobile museum, with the ultimate aim of cultivating and bolstering basic educational and professional skills of illiterate adult learners. Our project sets as a priority the achievement of transformation through developing innovative digital tools to support the fast-changing needs of our digital society.
[i]Shala, Arif & Grajcevci, Albulene. (2016). Formal and Non-Formal Education in the New Era. 119-130.
[ii]Jimoyiannis, Athanassios & Gravani, Maria. (2010). Digital Literacy in a Lifelong Learning Programme for Adults: Educators' Experiences and Perceptions on Teaching Practices. IJDLDC. 1. 40-60. 10.4018/jdldc.2010101903.
[iii] "Digital illiteracy: a phenomenon that can only be fought at school", worl.edu. Retrieved from: Digital illiteracy: a phenomenon that can only be fought at school – World leading higher education information and services
[iv] "National Education Programme for Illiterate Youth and Adults through Information and Communication Technologies, Senegal" (2017), UNESCO Institute for Lifelong Learning. Retrieved from: National Education Programme for Illiterate Youth and Adults through Information and Communication Technologies, Senegal | UIL (unesco.org)