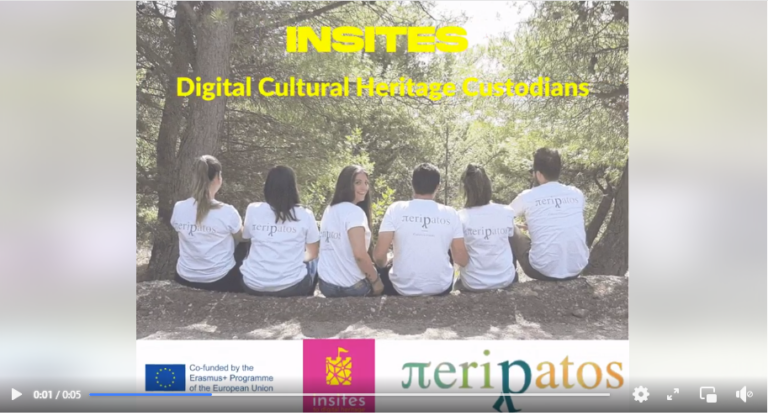 On 
Insites to Digital Cultural Heritage
 project we are focusing on 
#Cultural
#heritage
 tourism companies, which have been experiencing various challenges and changes the last years due to the pandemic and the technological breakthroughs.
The aim of INSITES project is to 𝐮𝐩𝐬𝐤𝐢𝐥𝐥 those who work and manage Cultural heritage tourism businesses with digital skills and immersive tourism skills.
Peripatos
, the Social Cultural Enterprise, based in Greece shared with us 𝐢𝐧𝐧𝐨𝐯𝐚𝐭𝐢𝐯𝐞 𝐩𝐫𝐚𝐜𝐭𝐢𝐜𝐞𝐬 and 𝐝𝐢𝐠𝐢𝐭𝐚𝐥 𝐬𝐨𝐥𝐮𝐭𝐢𝐨𝐧𝐬 they have integrated into their company, even if it is not a digital one!
What we learn from Peripatos:
•Train your company and employees in digital skills!
•Social media games in the field of Hygiene could be a smart
opportunity to kick start using digital means for delivering
services!
•Designing web cultural activities for other organizations!
•Use of digital storytelling techniques!
•Use free and accessible applications!
•Start small!
Thank you for the interesting insights!