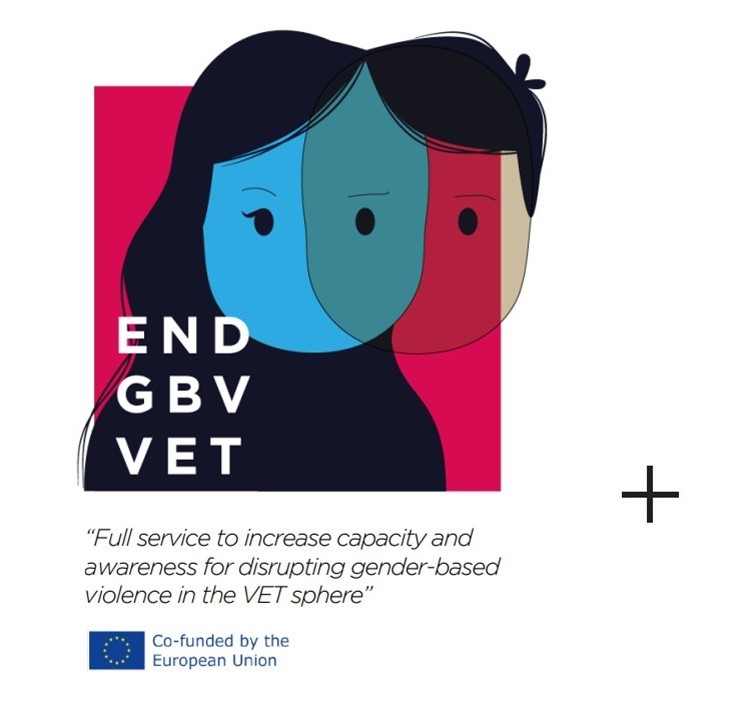 Full service to increase capacity and awareness for disrupting gender-based violence in the VET sphere
Visit the Project's Website
Follow the project on Social Media
The END GBV in VET focuses on piloting a full service operating office for students, trainers (incl. administrative staff) and parents so as to increase the capacity and awareness for disrupting gender-based violence in the VET sphere. This will be achieved by improving the development of VET school students, their teachers/staff and interested parents in addressing issues relevant to GBV, to strengthen the existing structures of the institutions by offering an integrated approach through the operation of a full service in the campus that will provide information, training, support and consultations.
Objectives
Results
Activities
Objectives
Objectives of the project

(1) Creation of VET learners awareness raising and knowledge acquisition through experiential and interactive training material.
(2) Inform the educators, staff and parents with material developed to counter GBV for VET.
(3) Model in-VET-school Office as a full Service for tackling GBV and first response in cases of complaint, while a complaint mechanism is going to be included. GBV first response support offices are going to be established (in VET schools).
(4) Increased engagement of men and boys in tackling gender-based violence against women and supporting the development of non-violent relationships, since we aim at the awareness raising.
(5) Development of VET Gender Action plans including GBV.
Results
Activities