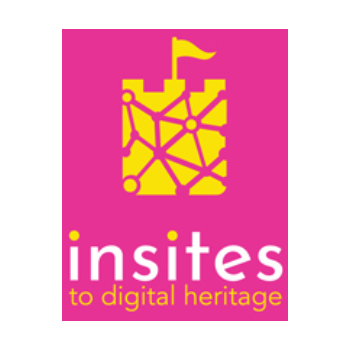 Welcome to INSITES (Digital Cultural Heritage Custodians) Increasing the digital and immersive tourism skills of VET providers, business mentors and managers of cultural heritage custodians in order to create new and engaging digital cultural heritage tourism experiences for customers.
Visit the Project's Website
Follow the project on Social Media
Insites to Digital Cultural Heritage is reimaging how we create, protect and consume digital cultural heritage. It aims to upskill those cultural heritage custodians, VET providers and business mentors with immersive digital tourism skills.
Cultural heritage tourism is a vital part of Europe's economy with 8.4 million people employed in this sector and 4 out of 10 tourists choosing their destination based on its cultural and heritage offering. However, Europe's cultural heritage is under threat. The decay and abandonment of some European cultural heritage gems and the over/insensitive tourism of others are two very pressing areas for concern.
Technology and innovation have a leading role to play in Europe to build a strong, sustainable cultural heritage tourism sector for and of the future. Thus, INSITES aims to explore the dual purpose of technology to digitally preserve and safeguard Europe's tangible and intangible cultural heritage gems and future proof the sector by making it more attractive to young people (digital natives) who are the future consumers/custodians of Europe's cultural heritage.
Objectives
Cultural heritage tourism is defined as "travel to experience the places, artefacts and activities that authentically represent the stories and people of the past and present, including cultural historic and natural resources" such as urban and rural landscapes, museums, theatres, archaeological sites, historical monuments and cultural interpretation centres. INSITES aims to upskill those who work and manage these businesses (hereby called cultural heritage custodians) and also the VET providers and business mentors who support them in with digital skills and immersive tourism skills.
Activities