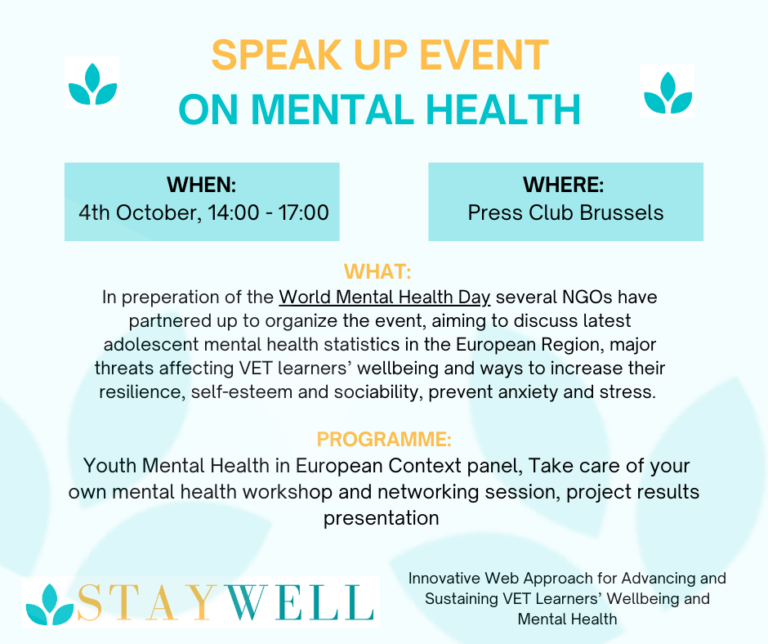 Project Conference
In preparation of the World Mental Health Day (10th October) StayWell project partners have collaborated to organize the Speak Up Event on Mental Health, aiming to discuss latest adolescent mental health statistics in the European Region, major threats affecting VET learners' wellbeing and ways to increase their resilience, self-esteem and sociability, prevent anxiety and stress.
Event: Speak Up Event on Mental Health
Date & Time: 4th October 2022 / 14:00-17:00 (CET time)
Location: Press Club Brussels, Brussels
Facebook Event: https://www.facebook.com/events/766985191293485/?ref=newsfeed
The StayWell project aims to develop an innovative, web learning approach for advancing and sustaining VET learners' wellbeing and mental health through the acquisition of social-emotional skills that would help them study effectively, master their life and enter the job market.
Stay tuned for more!