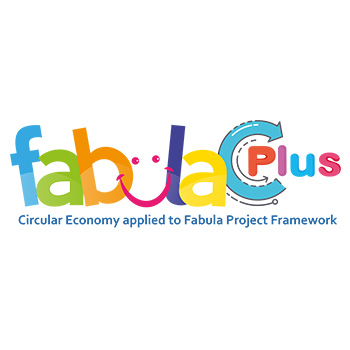 Circular Economy applied to FABULA Project Framework
Visit the Project's Website
Follow the project on Social Media
The "FABULA C-Plus: Circular Economy applied to FABULA Project Framework" project, through interactive, gamified and laboratory teaching, develops consciousness and knowledge in students of classes IV and/or V (9-11 year olds) of Primary Schools in Italy, Spain and Greece and an ability to adopt behaviours oriented to the circular economy, experimenting and producing new creative and inventive ideas for an early entrepreneurial vision in the field of reuse and recycling of resources and materials.
Objectives
Results
Activities
Objectives
Objectives of the project
The project focuses on the educational field, valorising the Primary School as a fundamental actor to promote the culture of sustainability, environmental sensitivity together with a proactive and enterprising way of thinking and acting, to give waste a "second life" transforming it into something artistically and entrepreneurially new.
The FABULA C-Plus project foresees:
the consolidation of an international multi-player network for the adaptation of education programmes to the current and future needs of society and the labour market in the emerging sector of the circular economy

the creation of Open Educational Resources in the form of virtual tours, consisting of 360° images, intuitively navigable from all devices, to allow students to immersively and interactively visit some locations that are symbols of their daily lives (home, park, school) to accompany them in a precocious cultural leap to face the challenge of the circular model with awareness.
Results
Activities