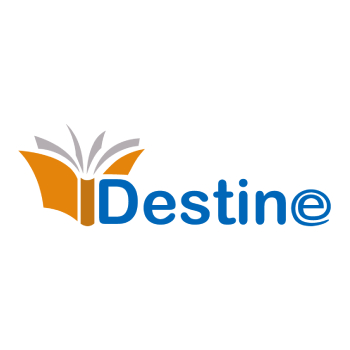 DivErSity and Tolerance IN E-Environment
Visit the Project's Website
With recent technological changes, shifts in global economic power, accelerating urbanization, and demographic changes, emphasized recently by COVID-19 outbreak, the VET sector had to become even more responsive to the needs of the labor market and society. E-learning has been seen as an effective way of improving the quality of teaching and learning in VET schools due to its various forms (Belaya, 2018). This fact has created an imperative need for VET providers, teachers, mentors and trainers to not only adapt to the new reality, but also integrate the challenges of diversity and tolerance in Digital and Online learning programs.
DESTINE aims to introduce ways of efficient adaptation of the traditional classrooms to the new environment of digital and online learning with main focus on safeguarding the
values of diversity and tolerance, train VET teachers/trainers/educators in order to acquire the skills and competences for deploying innovative activities and educational methods to promote diversity and tolerance in the virtual classroom environment, promote VET attractiveness by promoting innovative transformation of the online and distance learning, and provide an education embracing diversity and tolerance and be inclusive of all.
Objectives
Results
Activities
Objectives
Objectives of the project
Building and strengthening competences and capacities of VET Educators, Providers and teachers in the deployment of online resources facilitating a diversity tolerant environment in the e-classroom. 
Promoting a diversity tolerant environment in the e-classroom using blended educational methods (formal, informal, creative). 
Development of innovative activities, tools and educational methods with main focus on diversity, tolerance and inclusion, responding to the needs of the e-classroom. 
Support of transnational educational institutions (universities, institutes, VET providers) adapt in diversity tolerant digital learning. 
Reinforce the ability of VET providers to provide high quality diversity tolerant digital education.
Results
Activities