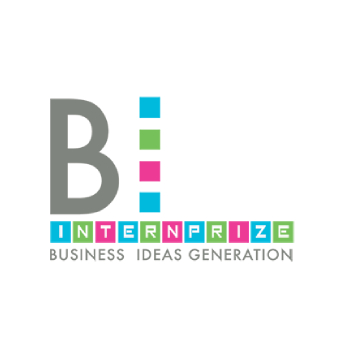 Visit the Project's Website
Follow the project on Social Media
B.I.G. InternPrize is an Erasmus+ Strategic Partnership for Vocational Education and Training under the leadership of Akdeniz University of Antalya.
The name stands for InternPrize: Business Ideas Generation because it equips trainers to empower the generation of creative, sound and viable business ideas by their students.
It is part of the InternPrize family of projects because it follows the philosophy that students study and learn while building their curriculum. It enables students to have something more to show than school qualifications to their future employers and to society when they leave school making them constructive entrepreneurs from the start of their career.
BIG InternPrize builds on the success story of the VISConti project (2014-2016) that was another Erasmus+ project for Vocational Education and Training under the leadership of Norges Teknik-Naturvitenskapelige Universitet of Norway.
The VISConti project started up the Community of Practice and the digital platform that hosts its activities. The Community was, and still is, for educators, students and professionals in industry.
In the VISConti project students could share creative ideas in STEM and IT on the platform after peer review of at least three other members of the Community who look at the project from the aspects of creativity, economic potential and technical viability.
In BIG InternPrize the platform will allow students to share creative business ideas again with peer review. Trainers will mentor and support this process so that the experience may be a career startup for the students while engaging with industry even during their school years.
Objectives
Results
Activities
Objectives
Objectives of the project
– establish a new structured and permanent form of relationship and cooperation between Vocational Education and Training and enterprise in a Community of Practice,
– introduce the use of bite size learning as a supplement to formal education, a new form of non-formal education that is totally mobile, flexible and easy to take up by a very wide variety of learners including those who are already starting or thinking of changing their studies or careers, who might be at risk of Early School Leaving due to disgruntlement with formal education and those who could possibly see the value to go back into education,
– train Vocational Education and Training trainers in mentoring and energising young minds to generate business ideas,
– experiment (and create a concrete example for future emulation and further development) of the use of peer review of the business ideas of students by entrepreneurs who will, in their turn, also serve as role models and
– inspire start ups with thought and due consideration of all economic, ethical, environmental, social responsibility and technical aspects necessary for a successful business rather than with improvisation and trial-and-error.
Results
Activities